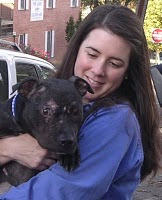 Let us start out the new year on a happy note with an update on Trooper. Four months ago on an October morning Trooper
left Friendship
which had become her home for the last two months for a rehabilitation center that specializes in victims of dog fighting.
She had made an astounding recovery after being
rescued
by WHS Humane Law Enforcement from certain death in a dumpster in Southeast. We recently received news that Trooper has been thriving at the rehabilitation center and is one of the smartest dogs they have ever had complete their program. She will soon be placed up for adoption and I have no doubt she will make an amazing companion for someone.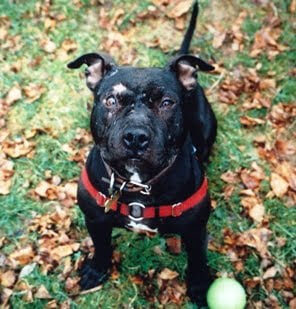 Trooper ready to play at the rehabilitation center
Trooper's story highlights the resilient and forgiving nature of dogs showing us why we must do our best to protect and care for them. If you are interested in helping more animals of the Washington Humane Society check back in with Friendship Tails as I will be kicking off my Fashion for Paws fundraising campaign February 1st.