Arthritis is a common ailment for many dogs and cats. It can be a source of chronic pain and negatively affect their quality of life.  Also known as degenerative joint disease, arthritis occurs when a joint is unstable.  This causes the bones to move abnormally, first rubbing against cartilage and then, when the cartilage erodes, rubbing bone against bone.  The result is chronic inflammation and is just as painful as it sounds.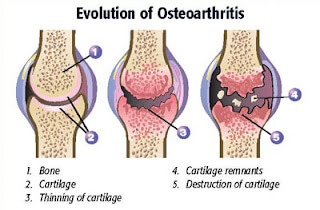 The most obvious sign of joint disease is when a dog or cat starts limping. However, there are numerous other subtle signs that may indicate your pet is uncomfortable.  Perhaps your dog doesn't charge up the stairs like he used to. Maybe your older pet seems to be "slowing down."  Cats may start urinating or defecating out of the litter box because it is too painful for them to jump into it.  These are just a few examples. Bottom line: if you notice any changes in your pet's behavior, talk with your veterinarian immediately.
Fortunately, there are many ways to prevent arthritis from developing as well as to treat it once it has set in.