Tuesday, August 3, 2010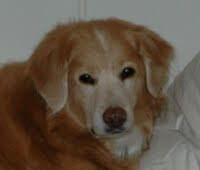 A diagnosis of cancer in any loved one is always heartbreaking and our pets are no exception. When discussing the possibility of cancer in one of my patients I will often hear owners say, "I didn't know dogs could get cancer." Unfortunately they can and it happens all too often, one in four dogs over the age of two will be diagnosed with some type of cancer.
Now that you know it is possible for your beloved pet to be afflicted with cancer what can you do about it? It is impossible to prevent cancer from occurring but you can take steps to catch any abnormalities as soon as possible. You should check your dog or cat frequently for any new lumps or bumps that might appear.