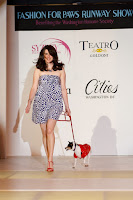 Today marks the start of fundraising for
Fashion for Paws
. Sparkle and I had a great time last year and raised over $8000. This year I will be walking the runway with Frank who is already planning his outfit, but we need your help to make this happen. There are many ways you can contribute:
Join us on March 19th for a Yappy Hour at Pete's Apizza
Buy a ticket to the event and see Frank strut down the runway in all his glory
Purchase an ad for your business to be displayed in the official program book
Stop by Friendship and enter our raffle for the chance to win many great prizes
Make a direct donation by visiting my fundraising website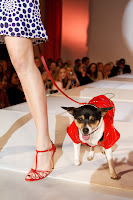 In case you are not familiar with the event, Fashion for Paws in now in it's fifth year and has raised over one million dollars for the Washington Humane Society (WHS). Friendship is the emergency hospital for WHS and I have personally treated many of the abused and neglected rescued by WHS Humane Law Enforcement Officer. This has given me a first-hand view into the critical work that WHS provides for the animals and people of our community.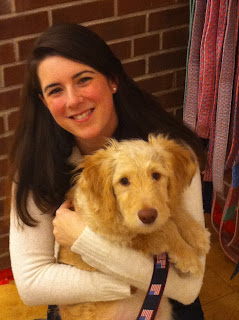 All proceeds from the Fashion for Paws Runway Show directly benefit the more than 30,000 homeless, lost, neglected and abused animals WHS cares for each year. Your donations will also support vital programs such as Humane Law Enforcement, Humane Education, low cost vaccination and spay-neuter programs, Dog Tags and the WHS Behavior and Learning Center.
I would greatly appreciate any help, this organization and the amazing work they do is very close to my heart. To make a donation please visit my
fundraising page
or post a comment with any questions and I will be happy to get back to you.
Thank you!