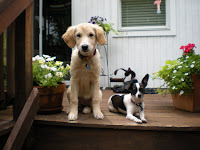 I will be on Fox 5 today to discuss the EPA's announcement earlier this week regarding a "sharp spike" in the number of adverse events associated with the use of topical flea and tick preventatives.

Understandably this has pet owners concerned and wondering if they should continue to apply these medications to their dogs and cats (the short answer is YES).
In the 29,000 reported events that the EPA reviewed about 97% of reactions were mild to moderate with side effects consisting of local skin irritation, transient lethargy or vomiting. The majority of these reactions were due to use of an over the counter product by brands like Hartz or Sargeants. I personally have never seen a severe adverse reaction to products prescribed by veterinarians like Frontline, Revolution or Advantage Multi.
I have seen severe reactions to these over the counter substitutes which include pyrethroids in their formulations. Cats in particular are very sensitive to pyrethroid pesticides and even given at appropriate doses can result in neurologic disease which is usually fatal if left untreated. Hartz actually has pulled its cat product off the market after several adverse effects resulting in death were reported.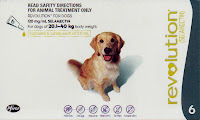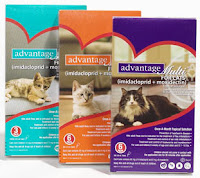 The EPA's data included the difference in reactions between over the counter and veterinary products when used inappropriately. It was found that an over the counter spot-on like Hartz used on the wrong species caused severe reaction or death 24% of the time compared to 4% when a veterinary product was used. This is usually seen when a dog product is applied to a cat.
Pet owners should continue to use the flea and tick preventatives prescribed by their veterinarians. Owners also need to be sure that they are using the correct dose for their pet's body weight and NEVER apply a dog product to a cat. The risk of flea infestation, flea allergic dermatitis, tapeworms and tick borne diseases such as Lyme disease or Rocky Mountain Spotted Fever are a much greater threat than the rare and mild reaction that could occur with a product like Frontline.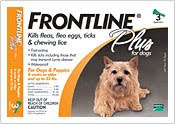 As for the EPA press release let me first stress that there has been no confirmation that the topical flea and tick products definitively caused the adverse events. If a product was in use during any adverse reaction by a pet, it must be reported whether or not the product caused the reaction. As far as the overall numbers and the "spike" seen by the EPA all reactions are treated the same; there is no difference between a mild skin irritation and a much more serious reaction.

Companies who make these products are required by law to submit information about adverse events to the EPA. However, the companies can choose which events to report. Merial the company that makes Frontline voluntarily reports every adverse reaction that consumers or veterinarians report to them, no matter how small. It is unknown whether all pharmaceutical companies adhere to this same level of diligence.
While Frontline was listed among the seven products named in the EPA announcement, consider that thousands of veterinarians have dispensed millions of doses of Frontline since its introduction in 1996. Adverse events reported with Frontline are rare and most often minor. It is interesting that while Merial is extraordinarily diligent in reporting every adverse reaction reported, their records do not indicate any increase in adverse events associated with Frontline.
Since the Frontline product has not changed since its inception, veterinarians and pet owners should feel safe and comfortable using it to provide the highest level of flea and tick protection. The rarely seen but potential side effects pet owners might notice include minor skin irritation, transient lethargy, or vomiting with the use of Frontline.