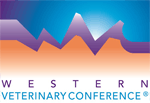 Hello from sunny, warm Las Vegas! Drs. Begnoche, McMurphy and I have spent the past week at the Western Veterinary Conference learning about the new and exciting developments in veterinary medicine. Since medicine is constantly evolving and recommendations are always changing, all veterinarians are required to participate in continuing education. What makes Friendship stand out among other clinics is that all of our doctors attend a national conference annually. This is another way we make sure that your pet is provided with the very best veterinary care possible.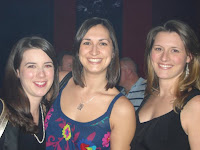 Essentially, attending a conference is kind of like going back to school but is even better because you get to focus on subjects applicable to what you do every day. We have spent our week in Las Vegas listening to specialists from around the country lecture on various topics. This helps us to make sure that the recommendations we give our clients are not just appropriate but the gold-standard of care determined by the latest research.
In case you were worried that we have been working too hard, do not fear. After sitting in lectures all day we have been enjoying dinner at amazing restaurants and seeing the sites of Las Vegas. Last night we went to see Cirque du Soliel "O" which was pretty spectacular. Tomorrow we are headed home and I'm really looking forward to returning to work to implement all the exciting new tidbits I have learned.