Friendship was very proud to send eleven of our team members off to veterinary school last fall. Below is a report from Amelia who was the
indispensable
assistant to our Chief of Primary Care, Dr. Kuehn. We all miss Amelia very much (especially Dr. Kuehn!) but it
certainly
sounds like she is making the most of vet school - Enjoy!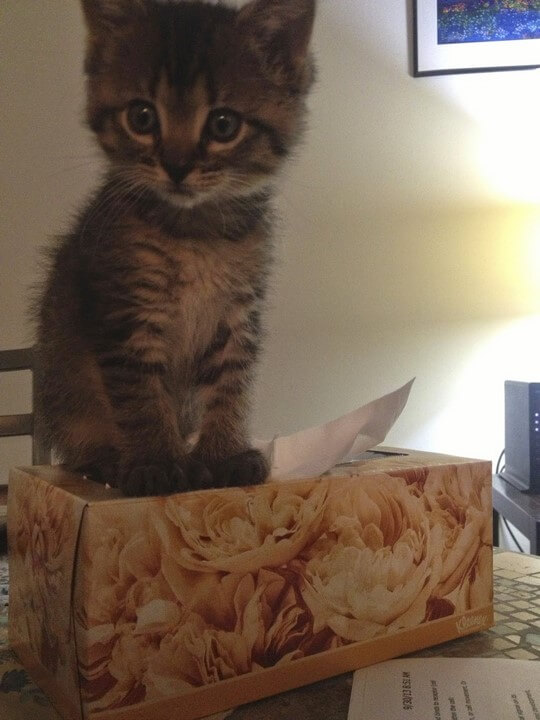 Kittens are very fragile creatures. They are born unable to see, hear, or eliminate on their own. When orphaned or separated from their mothers prematurely, they require very involved care. At many shelters, kittens prematurely separated from their mothers are not prioritized and may even be euthanized because of the intensive care they need and the number of older cats also looking for homes. When I began veterinary school this past fall, I became involved with a club called the Orphan Kitten Project, which fosters these babies while they are so helpless (requiring bottle feedings every two hours at first), until they are old enough to be adopted.
When I received the carrier containing my first two foster kittens, I wasn't really sure what to expect. These little guys only weighed 10 ounces and fit into the palm of my hand. I had never seen kittens so small. They looked like little aliens. The woman who kept them for a few days before me described one of them as "feisty and demanding;" I wondered vaguely if they were giving me an evil kitten. But after a day of caring for them, I was completely hooked. Watching them grow was incredibly rewarding; each day they accomplished new feats that were impossible for them only the day before (climbing over baby gates, climbing up my entire body to sit on my shoulder, leaping onto anything really).
A few days later, one of my kittens got really sick. She began to vomit suddenly and then went completely limp, like a rag doll. Feeling the profundity of my ineptitude and lack of experience weighing heavily, I decided to rush to the nearest emergency hospital. When kittens are so small, they can crash very quickly and there's often nothing anybody can do. The technicians quickly took her to the treatment room. Unfortunately, there were many animals that arrived in emergent situations at the hospital that night, and we had to wait in the exam room for several hours, while the veterinarian came in and out three or four times. She offered a plethora of diagnostic tests and treatment options, all of which I have heard explained to clients many times (as a prior veterinary assistant at Friendship Hospital for Animals). Even though everything was incredibly familiar, it was overwhelming to decide what to do for her. On one side, I had my boyfriend muttering at me not to spend any money on a kitten I don't even own. On the other side, I had a near-death kitten trusted to my care, and felt devastated at the thought of not doing everything I could for her. Even though I knew she was receiving excellent care at the hospital, I wondered if she was cold or lonely in the treatment room.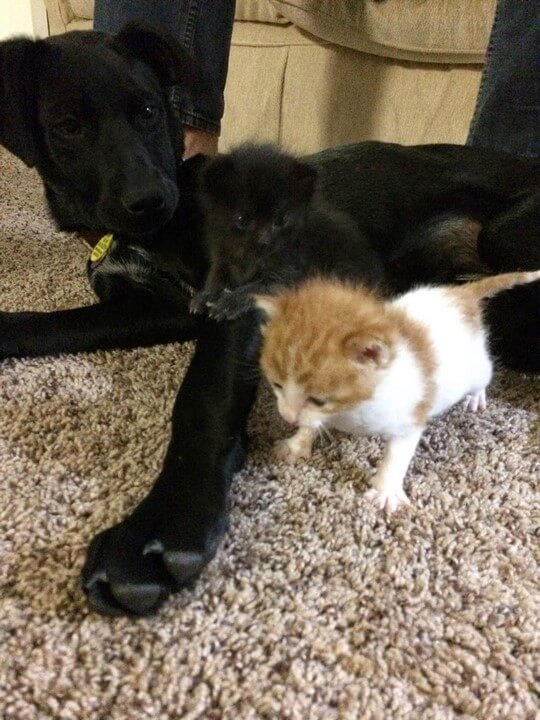 Fortunately, kittens can recover almost as quickly as they become sick. My little baby was back to her normal, rambunctious nature within a few days. Being a client rather than an employee at a veterinary hospital in an emergency situation taught me the most valuable lesson I have learned in vet school so far: as a veterinarian, regardless of how many times you have seen a particular situation or disease, every single patient is completely unique. Likely, it is the first time the client (owner of this patient) has experienced anything like this situation. While these realizations may seem obvious, they are vital lessons that should be kept at the forefront of a veterinarian's minds every day. With this knowledge, a veterinarian can provide guidance to clients in a truly compassionate and understanding manner, and I hope to be able to do the same.